Air Freight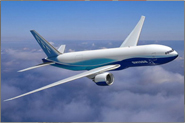 To meet your freight deadlines, you need an air freight service provider with high performance standards and the flexibility to meet your changing needs. With our comprehensive portfolio of time-definite, guaranteed and cost-saving options, MCS can meet your air freight requirements with confidence and reliability.

MCS provides complete airfreight solutions tailored to our customer needs. We offer both air export and air import services. Our service offering comprises of :
• Airfreight Door to Door
• Airfreight Airport to Airport
• Standard & Economy Service
• Consolidation
• Sea-Air Services
• Pallet building
• Dangerous goods
More details please contact our local office info@miragecargo.ae
Ocean Services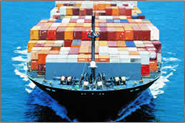 We offer wide length of sea fright services to every respective gateway. Personalized service and network of overseas partners have accommodated to our client's objective, which include quality and effective cost. MCS Offers LCL and FCL services with fixed and advance sailing schedule to /for major trade lanes.


Export/ Import Services :-

As Freight Forwarders MCS offer a wide range of Export/ Import Services for LCL, FCL, Conventional and Projects across the Globe, with our speciality on Cross Trades and niche lanes.
Regardless of origin, destination or carrier – we provide a single streamlined source to book your cargo, arrange for pick-up and manage the Shipping documentation.
Our customs brokerage experts produce compliant entries time after time, moving your shipments through customs efficiently and minimizing delays. Global customs brokerage representation minimizes the number of brokers you need and simplifies your customs processing. A single customs broker means a single point of contact.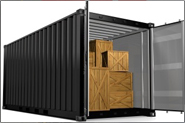 FCL (Full Container Loads)
We aim to get the Best service and space allocation, peak season priority and competitive freight for most of the port. We have a Long-term agreement with major carriers to ensure we get priority on each loading.
• Constant route analysis
• Multiple carrier options
• Time sensitive Hot Loading
• Strong Network Partners
• Effective Pricing
• SOC / COC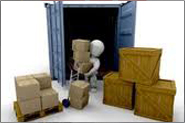 LCL (Less then Container Loads)
MCS team to focus on planning and execution of this crucial product. MCS Groupage emphasis on consol, faster transit and effective costing to/from major origin /destinations.
• Regular consol boxes to/from Major Ports
• LCL/FCL, FCL/LCL
• Pre-carriage from/to all origins/destinations.
• Dedicated CFS Space to manage the cargo flow
• Effective Inland transportation
• Dedicated Customer Support Team
• Pre-fixed Sailing Schedule
• Fastest Transit in it's route
• Fastest De-stuffing in Dubai – UAE (Jebel Ali)
More details please contact our local office
info@miragecargo.ae
Land Transportation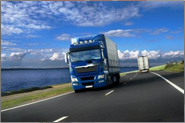 MCS has tie up with good carriers which cover over major destinations by road to carter to our customer & needs. Our expertise solutions are accessible at any minute of the day to get to final destination by road or rail.

More details please contact our local office
info@miragecargo.ae
Customs Clearance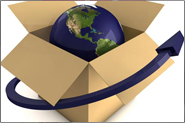 MCS handles the complex task of organizing and moving your shipments through customs as quickly and efficiently as possible. Our brokers are available to provide advice to ensure that the correct duty is paid and that all other statutory requirements are complied with Whether Air Freight or Sea Freight, in Dubai, whether shipments are food items, mechanical equipment, personal effects, or commercial merchandise, our experienced staff ensures that shipments are custom cleared accurately and swiftly.

Customs clearance is a complex process and it is vital to make accurate declarations. At MCS, we are very familiar with customs processes and we are electronically linked to the customs departments. We can cut through the red-tape, complete documentation quickly and correctly and get your shipments custom cleared fast, keeping your goods 'on the move'.


Our Service Highlights

Express document clearance service.
Call us and we will collect the documents from your office.
Our representatives are available in the port during all times
If you would like more information please call us on 04 3542316 (Dubai)

More details please contact our local office
info@miragecargo.ae
Door Delivery Services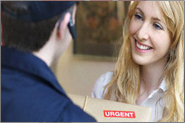 If you're planning an international move of your personal or business property, MCS offers you flexible and professional solutions. We have special expertise and experience in arranging the international movement of households with strict cost controls, competitive rates and best service quality. Here at MCS, our team can offer you a comprehensive removal service to any part of the world. A visit from one of our experienced survey team will include professional advice on every aspect of your move. Our friendly and knowledgeable office staffs are here to help guide your move successfully. They are fully experienced in business and domestic moves. Our friendly, experienced staff will carry out a professional, stress-free packing service of fragile and non-fragile items, to suit your requirements.

More details please contact our local office
info@miragecargo.ae
Warehousing, Logistics & Distribution Services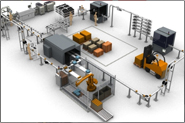 Warehousing & storage is a fast moving, highly skilled discipline within the logistics industry. MCS can provide you with pro-active solutions to your warehousing, storage & distribution requirements that can be used as a competitive advantage for your business.


Our service offering comprises of :

• Warehousing
• Storage
• Distribution
• Pick & Pack
• Packing
• Labelling
• Return Processing
• Inventory Management

More details please contact our local office
info@miragecargo.ae
Sea/Air & Air/Air Trans-Shipments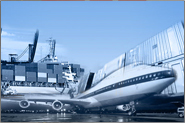 MCS rates structure is based on contractual arrangements with major scheduled airlines operating from/to Dubai International Airport. MCS a wholesale operator of Sea-Air provides the most efficient tariff.

More details please contact our local office
info@miragecargo.ae
Handling Cross Trade Shipments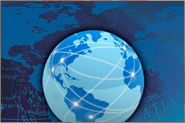 In an increasingly interdependent world economy, we see more and more trade taking place across multiple countries. The growth of Cross Trade distribution is widely acknowledged and MCS is ideally positioned to carry out these kinds of shipments.
The company is able to handle global multimodal projects across land and sea with precision and efficiency. With a wide choice of trusted overseas suppliers and locally-based freight professionals, specialist project work is assigned to agents selected for their unique expertise.
A comprehensive range are also available overseas such as insurance, packing, lashing and securing, container stuffing and local multimodal logistics. This means MCS can deliver first rate shipping services for Cross Trade shipments; whether for project cargo, heavy lift, out of gauge, conventional or straight forward LCL / FCL work.

More details please contact our local office
info@miragecargo.ae
Export Consolidation Service Worldwide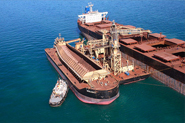 At Mirage Cargo Services LLC, the smaller shipper is never an inconvenience. We built our business by reliably and consistently meeting the specialized needs of any size shipper. This allows the shipper to compete more effectively in the global market. Small size shipments are accommodated by Mirage Cargo Services LCL service. We consolidate our LCL cargo from smaller shipments into full container loads then the containers are shipped in mass at substantial cost savings to the customers.
As every customer is different and every shipment, unique. We strive to tailor our services around each customer's individual needs.


Import FCL and LCL consolidation service

With a global agent network, Mirage Cargo Services LLC is able to provide its customers import FCL and LCL services from anywhere to Jebel Ali at most competitive rates. We are also an expert in deconsolidation with systems of modern CFS warehouse.
Transshipment

As a regional hub, we provide transshipment service as follows: Export Groupage Consolidation to an array of worldwide destinations
Where ever and what kind of the budget you have, we will provide you best of the services for transshipment. The services include sending your cargo from one carrier, or more commonly, from one vessel to another whereas in transit.